Roll Stock Films
With a wide range of packaging options, Flavorseal's Roll Stock Film is the food packaging solution that takes your operation to the next level. Enhance your roll packaging process for meat, chicken and other food packaging
—from lowering cost & increasing shelf life to upgrading printing & enhancing efficiency.
Specifically designed to be used on a wide range of thermoforming machines, Flavorseal's line of Roll Stock thermoforming films take protein food packaging to the next level.
Features:
High oxygen and moisture barrier reduces product waste and increases shelf life.
Superior gloss and optics shows elevated product quality.
Wide seal forming and sealing range allows for use on nearly all thermoforming machines for greater efficiency and reduced packaging failure.
Lock Seal or Peel Seal opening capabilities provide ease of use consumers expect.
State of the art water-quenched blown film technology allows for a deep draw with superior forming capabilities.
Benefits:
Improved retail presence — High-clarity packaging makes products stand out that surpasses competitors' shelf appeal.
Potential cost-savings — superior forming performance results in uniform pockets and downgauging opportunities
High-impact branding — Top film printing showcases a cohesive, attractive packaging look.
Quick lead times — Stocking programs provide quick turnaround on items to exceed demand for efficiency.
Unparalleled technical support — Field Technical Support Team ensures products run effortlessly and seamlessly.
Consolidated packaging supplier — Your complete source for every protein packaging need.
As a flexible packaging solution, Flavorseal Roll Stock Film packaging comes in a wide range of sizes, materials and equipment pairings.
---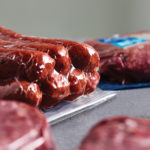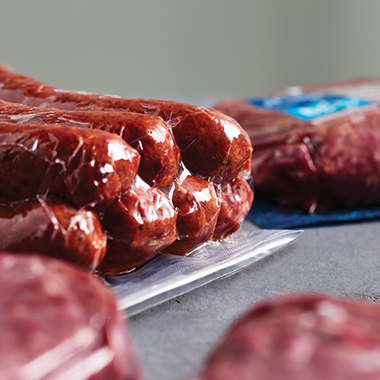 Ideal for fresh meat, processed meat, cheese, poultry, and frozen fish, our thermoforming flexible film is high performing for the highest product quality.
High oxygen and moisture barrier
Wide seal window
Multiple closure options
Superior forming capabilities
---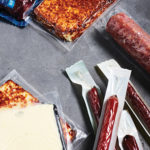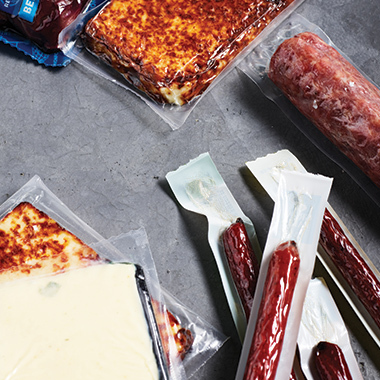 Flavorseal's form fill seal packaging provides flexible pouch-making solutions that maximize efficiency and minimize costs.
Versatile vertical form fill seal capability
Excellent optics
---