Food Netting Solutions - Netting for Food Processing, Food Packaging and Custom Food Netting
Flavorseal manufactures and distributes a complete line of food netting and decorative netting technologies and solutions for processing and packaging that make your products stand out from the crowd. Our innovative food netting products are manufactured for more than meat and poultry, discover our fruit and vegetable netting products to assist in creating an attractive display
Also featured are our elastic mesh netting, netting release agents, stainless steel stuffing horns, net rucking machines and pneumatic stuffing machine processing equipment for efficiency in the line.
Let our knowledgeable team help guide you in selecting the food netting or packaging product that is right for your application.
---

Make your product stand out from the competition's with distinctive and innovative designer process netting that allows you to create a memorable, recognizable look and feel for your product.
Boost your product's brand, image, flavor, or theme with unique patterns
Design a customized texture and look that's unique to your brand
---

Flavorseal Sure Release™ II Netting combines our superior tight weave meat netting with a premium release treatment for a net that holds firm during cooking and won't cook into meat
Creates a smooth, visually appealing surface
Increases throughput and efficiency
---

Flavorseal Tight Weave meat netting provides form, shape and pattern to boneless or bone-in meats and will not cook into the meat.
Improves yield and reduces net tearing
Best forming and shaping in the industry
---

Versatile knitted netting can package almost anything. Available many patterns and forms to suit your specific need.
Available in cotton, poly, and cotton/poly blends
Great for produce, clams, roasts, or even toys
---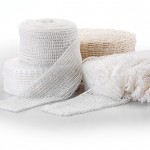 Our elastic netting products provide the desirable "old world" look while increasing efficiency and optimizing yield. Available in a wide range of diameters, colors and materials. 
Available in cotton, poly, and cotton/poly blends

Works for fresh, smoked, cooked or cured proteins
---

A versatile netting for a variety of uses, plastic extruded netting is an attractive way to display, handle or store everything from hams to fruit to toys.
Available colors include: red, yellow, purple, and black
Can be custom-cut to the size needed
---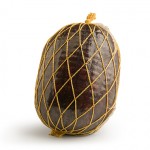 Create a unique look to your products with attractive decorative netting. Netting can be the finishing touch to your product that sets it apart on the retail shelf. Available in a variety of materials, colors and patterns.
Give packaged meats an artisan look quickly and easily
Consult with our netting experts to develop your unique packaging
---

Netting release agents make net removal easier, increasing production efficiency and improving yields. Release agent formulations can be customized to meet your specific requirements.
---

Flavorseal offers stainless steel stuffing horns and pneumatic stuffing machines to speed up your processing line.
Improves efficiency and ensures product uniformity
Heavy duty tools designed for meat processing