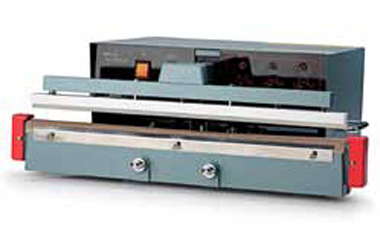 Tabletop Impulse Sealer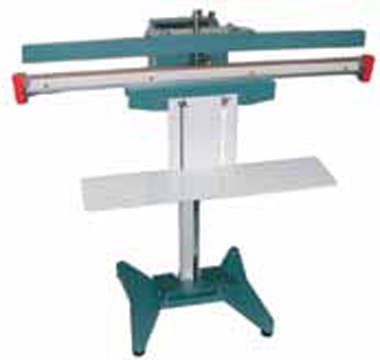 Free-Standing Impulse Sealer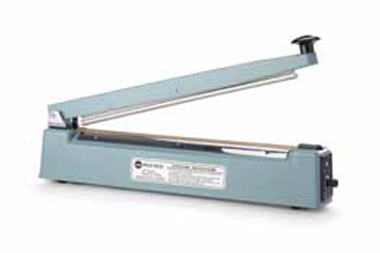 Manual Impulse Sealer
Impulse heat sealers provide a secure (watertight and airtight) seal on individually filled cooking bags and are perfect for foodservice kitchens. Each impulse heat sealer offers adjustable time and temperature control, and are the perfect way to seal our cook-chill bags.
Impulse heat sealers are recommended for beef, ham, pork, poultry, and turkey uses.
Contact us for the module of heat sealer to fit your needs.
---
Features & Benefits:
Three models available:
16″ Manual Impulse Hand Sealer
Hand operated table-top impulse heat sealer
Perfect for lower-volume operations and light bagging operations
Seals food bags up to 6mil thickness
Maximum seal length: 16″
Weight: 14 lbs
Automatic Single Impulse Heat Sealer
Seals food bags up to 6mil thickness
Includes foot pedal for efficient, hands-free operation
Maximum seal length: 18″
Weight: 48 lbs
Free-Standing Impulse Foot Sealer
Free-standing sealer
A heavy-duty option to increase food sealing production
Seals food bags up to 6mil thickness
Includes pedestal, stand, adjustable work table and foot pedal
A sturdy base prevents tipping
Maximum seal length: 18″
Weight: 57 lbs
---