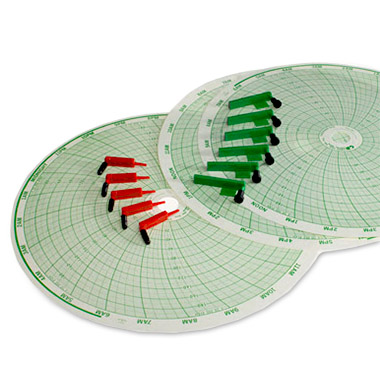 Simplify record keeping with cooking charts/graphs and recording pens from Flavorseal.
---
Features & Benefits:
Document food storage temperatures for HACCP compliance
---
Related Products
---

---

---

---

---

---

---

Related Links
---
Learn about the water-quenched blown film for proteins added to the for high performance and high impact rollstock products offered by Flavorseal
---
Learn how Flavorseal's roll stock packaging film provides time & cost savings for meat processing facility & solves roll stock machine packaging problems.
---
Learn about Flavorseal food grade packaging and seasoning product certifications can provide a competitive difference for food processors and boost sales.